Warning : This page has been marked as an archive because the author consider that its content is no longer relevant.
Depuis notre arrivé à Issy-les-Moulineaux nous avions certes de magnifiques bureaux mais notre table Surface avait quant à elle subit quelques déboires pendant le déménagement. Microsoft a pu nous fournir une nouvelle table récemment et après avoir passé une semaine sans, nous étions heureux de pouvoir enfin tester nos applications ailleurs que dans le simulateur. Certains tests se sont bien passés et les applications marchaient comme prévu, d'autres en revanche nous ont obligés à les revoir.
Nous avons passé une bonne partie de ces derniers jours à réfléchir à notre sujet, à l'ergonomie, aux différentes manipulations possibles, à comment rendre tout cela le plus naturel possible pour l'utilisateur. Allant de brainstorming en brainstorming :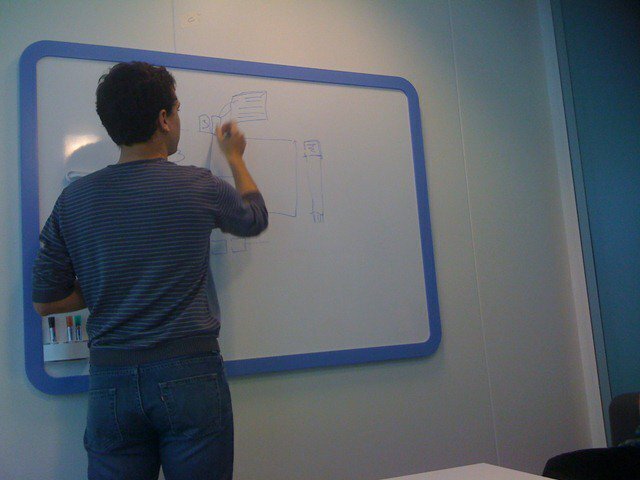 Et de test en test :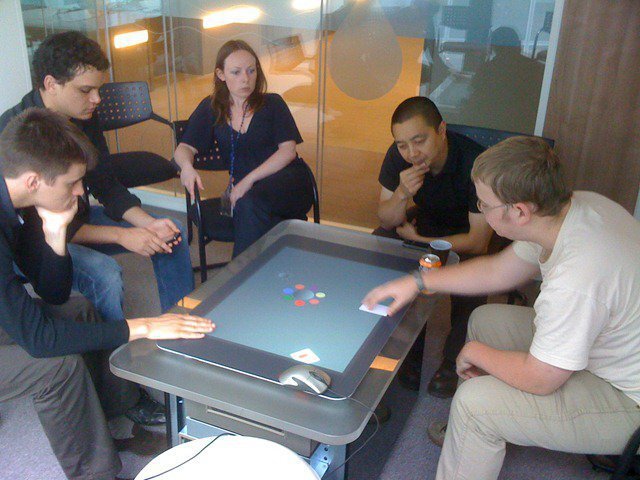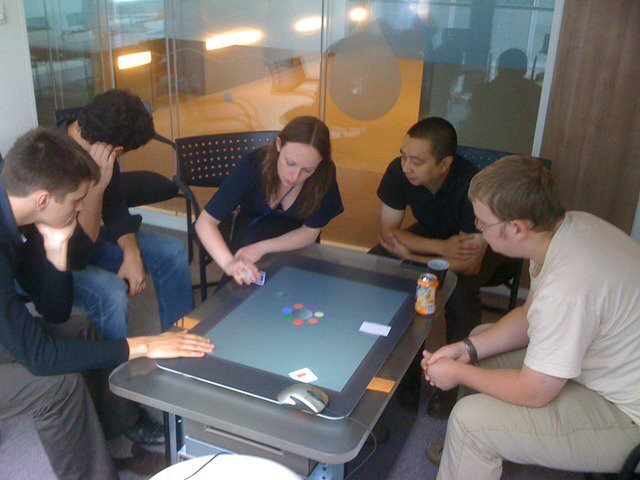 Avec l'aide de Dick Lantim nous avons choisis de développer un jeu de cartes pour la table Surface et plus particulièrement un jeu de Poker.
Je pense que le bilan global de cette semaine est positif. Nous avons fait un choix quant à l'application à développer. Nous avons défini l'architecture globale du projet et nous savons que nous allons pouvoir réutiliser les composants que nous avions développés jusqu'alors.
Il ne reste plus qu'un mois maintenant et ça n'est pas le boulot qui va manquer !
Mais enfin bon après l'effort, le réconfort à la maison !