Warning : This page has been marked as an archive because the author consider that its content is no longer relevant.
Première journée chez Microsoft terminée. Les gens sont très sympa aussi bien mes collègues stagiaires que les employés qui nous ont prit en charge. Hier c'était une journee de formation sur l'architecture .net et plus particulièrement sur WPF animée par Dick Lantim. Après un repas bien consistant a la cantine on a pu découvrir les axes de recherches que nous allons devoir explorer pour choisir notre sujet. On a bien entendu pu jouer un peu avec la Surface :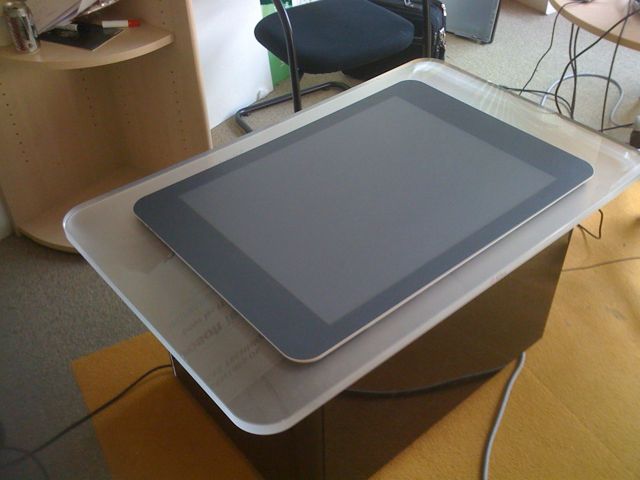 Faire nos multipass :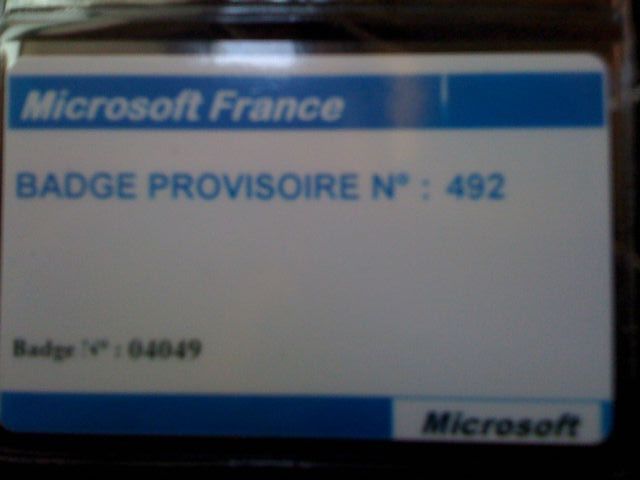 Jeudi on nous prêtera des laptops pour bosser. Je vous en dirai plus sur notre sujet plus tard.
A bientôt.